Wings has become one of the most trusted names in Indonesia. Indonesian families turn to a wide range of household products, personal care, food & beverage, and expect Wings to provide uncompromising quality products. Our brands have been passed down from generation to generation. With its advanced manufacturing technologies, world-class facilities and stringent quality assurance, Wings products meet the highest industry standards. By remaining innovative and delivering high-quality products over the course of more than 70 years, Wings honors its commitment to improve the daily lives of Indonesian consumers and demonstrates the extent to which the company values its customers. Innovation and keeping up with changing consumer tastes have allowed Wings to remain at the forefront of the consumer goods market. The company has expanded its range of product portfolio by joint ventures with Lion Japan, Glico Japan and Calbee Japan. Lion Wings produces a range of products under various brands such as Ciptadent, Kodomo, Systema, Emeron, Serasoft, Zinc, Mama Lemon and Posh. Glico Wings produces a range of ice cream under the brand Haku, Waku Waku, Frost Bite and J-Cone, while Calbee Wings produces a range of snacks under the Potabee, Krisbee and Japota brands.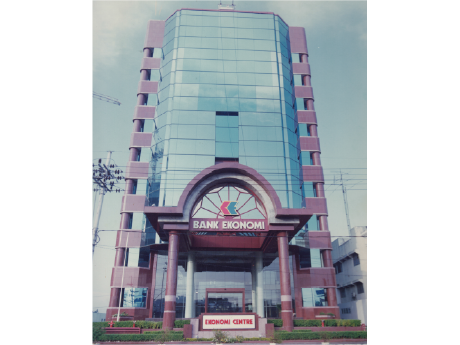 1948
Mr. Harjo Sutanto (Om Tan) moved from Tulungagung to Surabaya and the late Mr. Johanes F. Katuari (Om Oen) moved from Yogyakarta to Surabaya to establish a household soap factory they named Fa. Thong Fat, which means "success & prosper together." Fa. Thong Fat's first product was a bar soap called Wings Soap, which was produced in the factory on Jl. Kalisosok Kidul no. 2 Surabaya by 6 employees. Distributed using bicycles, soap sales were carried out with a door to door system, consignments at the corner stores and shops in the bazaar, and through ladies with baskets on their head called wandering sellers.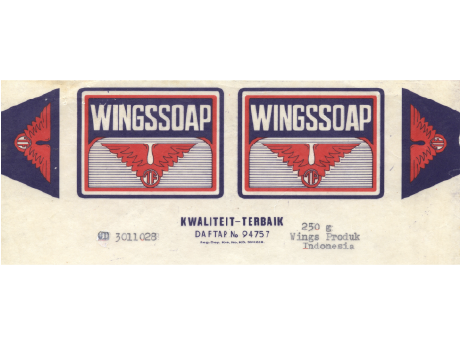 1971
The production of "EKONOMI" cream detergent received a warm welcome from the market. This momentum was maximized with several more modern marketing strategies: adding distribution centers, more modern and efficient after sales services, expanding distribution supported by a branded fleet, intensive promotion through advertisements, exhibitions and direct sales events.
1974
In 1974, a marketing office was opened in Jakarta, the capital city of Indonesia which is located at Jl. Cempaka Putih. This office is led by Mr. Teddy Jeffrey Katuari, with 3 employees and 1 distribution car. In 1976, PT. Sayap Mas Utama factory was established, producing soap paste and its plastic containers.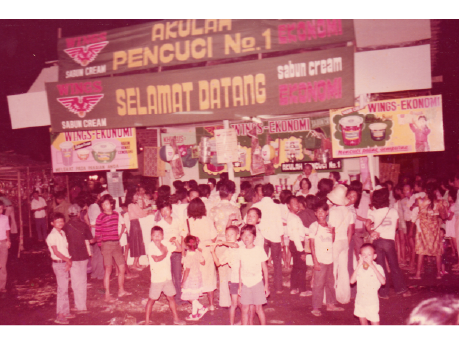 1980
The 1980s was a period of Wings Group's rapid expansion with the establishment of new factories and distribution centers throughout the archipelago.